GWENN JONES - Informative Content Writer Fitness & Wellness | Yoga Studio Owner & Director | ACE-certified Personal Trainer-25 years
I'm Gwenn, a native Californian and wellness live wire!
My morning ecstasy is my work over the past 25 years as a certified personal trainer, yoga studio director, and yoga instructor.
As an informative content writer, afternoons are tucked away creating healthy lifestyle, fitness, and personal development articles and blogs.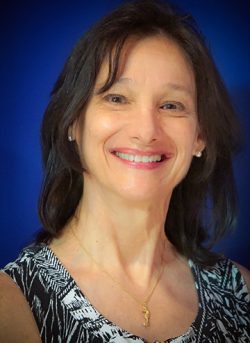 I train both the wellness-minded and the wellness-challenged.
Both groups want genuine lifestyle reform, better body function, and greater comfort. 
The service I bring to you helps mold your current bodily struggles into better body function for YOUR daily routine. I cultivate trust, coach with compassion, and frame fitness programs for groups and individual clients. 
My favorite client feedback is, "I'm so happy, I don't hurt anymore." 
With a solid client base of age 40+, my methods are contemporary in exercise science standards and endure time well. 
How my fitness coaching can help you
Can you consistently navigate exercise on your own? It's great if you can. Many cannot or do not. The group yoga and fitness sessions at my studio answer that point.  
My clients adhere because:
I have fun with exercise and nurture a warm community that keeps showing up

As a yoga-fitness studio owner, I hold the influence to focus on my clients first — not the cash register

The purpose of my teaching is to improve YOUR daily life function, not to create mega biceps

Clients are thoroughly coached to use proper exercise form to achieve results and avoid injury
The benefits of a particular yoga session or exercise segment are communicated for a clear understanding of how, why, and where our body or posture is affected
We elevate endlessly, we laugh frequently, we support liberally 
My purpose is to convert you from stiff to more pliable, curtail injuries, recover your strength and balance, and relieve back pain burdens.  Venture into this quadruple delight with me.
My mother always said I could never sit still !
Professional Fitness Certifications 
ACE* Personal Trainer

ACE* Mind-Body Specialist

ACE* Functional Training Specialist

YogaFit Yoga Instructor

ACE Group Fitness Instructor

Auburn Yoga Studio Director & Founder
*ACE – American Council on Exercise
Wellness Writer Expertise & Memberships 
Fitness-Wellness Web Content Writer

Wellness Blogger

Email Marketing
American Writers & Artists Institute
SmartBlogger
Medium.com
American Council on Exercise 
Silver Sneakers
Personal
Born and raised:  In spirited San Francisco, relocated to the Sacramento region in 2004. The wellness bug in faithful tow – warmed up and toned.
Favorite distractions:  Nature walks, kayaking (rookie), any ocean anywhere, visiting yoga classes, dogs, and jaunts to San Francisco.
Wicked indulgences: Sushi, fine dining, red wine, Netflix binging.
YogaGrit produces:
E-Newsletters | Email Marketing | Long & Short Form Articles | Blogs | Website Landing Pages